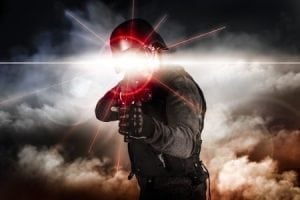 As we've pointed out in this blog time and time again, lasers and their uses are seemingly being innovated on a daily basis.
Some of these uses will be able to save lives, like what we see in the medical industry, while others have the power to take life away – a lot of it – like recent technological advancements in the military-industrial complex.
Such advancements are the stuff of disaster blockbusters, the movies you see on the silver screen in the summertime when you need a good thrill.
Take, for example, the work of Lockheed Martin.
Lockheed Martin is known for developing some of the most state-of-the-art weapons systems, and their new mounted laser is no exception.
Recently, the company decided to test the full power of their new laser by firing it at a truck.
But just how far away did they fire this laser from?
The weapon was mounted at a location more than one mile away from the truck.
When it comes to efficiency, distance certainly matters when it comes to firing lasers.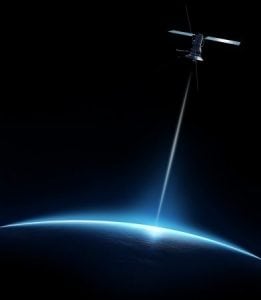 We haven't quite reached Death Star potency when it comes to these things, but let's just say that Lockheed Martin is getting closer to that sci-fi symbol of absolute power. You see, just because their laser was mounted at a location more than one mile away didn't make it any less powerful.
The truck was destroyed within seconds of being hit by the 30-kilowatt laser.
That is amazing, especially given the quick and effective timeframe of its destruction.
Within seconds!
In fact, the laser completely burned through the vehicles engine instantly.
The truck was destroyed inside and out! While this was just a test run of course, the company seems to have big plans for the laser's future – and why wouldn't they, with that kind of power?
The plan is to equip military vehicles with lightweight laser systems just like this one, and the company sees it as a viable upgrade for everything from helicopters to boats.
Such a laser advancement could very well remake military weaponry from the ground up. This would of course have an effect on military strategy and foreign policy.
Clearly, the US government is keeping an eye on Lockheed Martin and its truck-destroying laser.
The power of this particular laser should not be understated.
The company claims it is the highest power laser of this type to have ever been created and tested, and so far no one else is challenging that claim.
That is a bold claim, but one that holds water. While what the future exactly holds for this technology isn't certain, it's a safe bet that we will be seeing more test runs like this one, and in turn more trucks and similar vehicles being destroyed.
Will they be moving onto bigger trucks? Perhaps they turn their attention to other vehicles. Either way, this new laser from Lockheed Martin is something we'll be keeping our eye on – and so should you!
This truck-destroying laser is just one of the many advances in laser technology that we have seen in the last year. What do you think about the power of this laser, and could you see it changing the way military battles are fought? Let us know in the comments below!
Source: http://www.nbcnews.com/tech/innovation/zap-lockheed-laser-blows-truck-mile-away-n318091