Precision laser technologies are bringing manufacturing operations around the globe to new heights every day.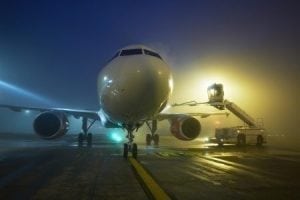 The exacting measurements required to produce major feats of engineering are often only possible with the use of laser-guided factory systems.
In our world, we can take advantage of the global need for a new generation of technology by creating those technologies here.
Take a look at this article published by The Northern Echo, a British newspaper.
A factory in the Eastfield community near Scarborough, England, was just awarded a contract to produce machinery for the major international airline British Airways.
The pipe bending firm Unison will be using 3D laser imaging and precision hydraulic tubing techniques to repair and overhaul many of the airline's planes, including the Boeing 787 Dreamliner and the superjumbo Airbus A380 planes.
Unison employs about 50 workers in a 2,200 square meter facility, but the above article indicates that employment at this facility will likely rise thanks to this partnership. In the past, this company has manufactured many pieces of equipment for use by American corporations and government-supported agencies.
For example, Unison has created parts used by nuclear-powered aircraft carriers and attack submarines built for the United States Navy.
These kinds of high-profile contracts can sprout major economic growth within a region. Now more than ever, high-tech manufacturing needs precision laser guided systems to create the systems required to compete globally.
Once the word gets out about your world-class products, which will drive interest in your business from across international borders.
Seiffert Industrial sells the laser-guided precision systems needed to take your factory or manufacturing facility to the next level. From pulley alignment to parallel roll alignment to belt tensioning and more, our industrial tools take advantage of our patented laser technologies.
Trust Seiffert Industrial to open up a new world of manufacturing success for your company.