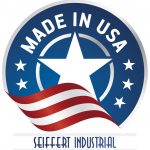 Bill Seiffert, who built his reputation during his tenure as national sales and product manager for one of the largest laser manufactures in the world (Industrial Alignment Group), created Seiffert Industrial in 1991 right inside Richardson, Texas.
Impressively, Mr. Seiffert holds two patents in the United States, and is a co-author on a third one.
The first patent is for the Pulley Partner®. This innovative patent is based off the development of a new tool for laser pulley alignment.
A few years after that successful endeavor, Mr. Seiffert created the new patented RollCheck®, which increased the swiftness and efficiency of parallel roll alignment by using laser this new technology.
What has truly made our business successful is our dedication to simplifying the laser alignment and measurement needs of a specific marketplace.
Even if we can't find a current solution, we can customize or design a new belt or roll alignment tool to ensure your needs are met.
Whether it's belt tensioning tools, roll alignment, pulley alignment, stainless steel alignment shims, bearing heaters or pointing lasers, we will find a solution to help improve the efficiency of your business.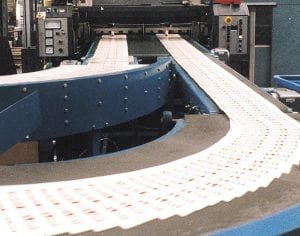 Our wide product selection can be used for precision alignment application for many instances, including laser pulley alignments and parallel roll alignments.
Additionally, it can be used for flattening, leveling and straightening purposes.
Also another product we feature is sheave or pulley alignment, which is designed to reduce the premature failure of bearings, pulleys and belts.
This reduction is sure to increase productivity in your workplace.
Should you have an issue with belt tensioning, our Gates Sonic Tension Meter is the perfect tool for consistent and accurate readings. This product is especially useful to those in the manufacturing and machining industry.
Examples of industries we work with include oil and gas, refining and traditional power and wind-powered generations. Additionally, our tools can be quite useful to businesses in the chemical industry and the manufacturing/machining industry. Other businesses we work with include marine, pulp, paper, and steel markets. However, we have and can help many other companies.