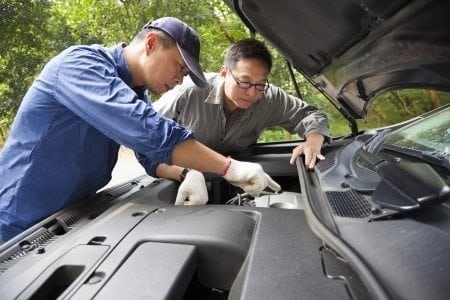 As any visitor to the Seiffert Industrial website can see, we offer a long line of laser alignment products for a wide degree of industrial applications. We've discussed some of the uses of borescopes, pulley alignment tools and more here on our blog. We always love hearing about new innovations using laser technology, often major advances in their industrial field.
Recently, we learned about a new tool for laser alignment technologies that will likely see a lot of use among car mechanics in the coming years. The tool, developed by the Bee Line Co., is capable of providing laser alignment for vehicles of all size, keeping them drive straight and safely.
As this article published by Tire Business reports, the Bee Line Co. has just released its new LC7580 computer-aided alignment system. This laser system is capable of allowing any service shop to provide effective alignment services for small passenger cars, large commercial trucks and vehicles of all sizes in between.
In the past, different alignment tools would be needed to handle cars of different size, owing mainly to the variety in length between the front and back wheels. A technician would use two alignment heads to complete a centerline frame-reference alignment, even for heavy trucks. The wireless equipment is easier to setup, allowing technicians to perform alignments even more quickly. Other tools, such as wheel mount extensions for vehicles using axles of different sizes, are also included, allowing technicians to quickly work with cars, trucks, busses and more.
Just a few decades ago, the widespread use of lasers in industrial technology seemed to be a dream born from science fiction. Today, the many properties of these focused beams of energy make applications of laser technology highly sought after among manufacturers. When you're seeking the right laser alignment tools for your industrial project, Seiffert Industrial will be able to put you in touch with the technology you need for maintenance, machinery alignment and more.