Just about every industry finds new uses for laser technology each year, including the military.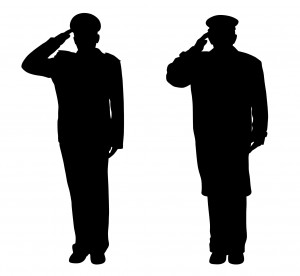 The Navy specifically has outfitted one of their ships, the USS Ponce, with a new laser weapon.
This laser gun was first installed on the ship last summer, and it has been operational for several months.
The ship is currently in the Persian Gulf, and the crew on-board has recently tested the laser to measure both its range and effectiveness.
Test videos have been released to show off just what the weapon can do. In one of them, a speedboat approaches the ship when it suddenly catches on fire.
Although the laser is not visible, the boat was hit with a direct shot from the new weapon.
Although the Navy has used similar lasers in the past, this weapon, which has been in the works for several years, is unlike any other.
One of the most surprising things about this weapon is that it costs the Navy less than a dollar to fire it each time.
Specifically, one shot from this new laser mounted gun costs about 59 cents, much less than the cost associated with traditional guns or rocket powered weaponry.
While this gun is currently the only of its kind that is operational, the Navy has plans to incorporate more laser technology into their ships in the future.
In fact, they already have plans to create larger versions of the same laser guns.
While Seiffert Industrial offers laser alignment systems, we always want to share with our clients the latest news and technology related to lasers in general.
For more information, keep checking back with our blog!