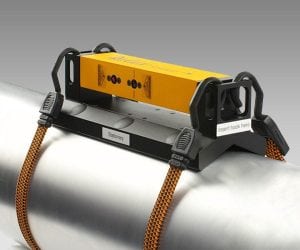 Simplifying the maintenance process in factories, production plants, and warehouses goes a long way in creating a safe work environment. Our products are designed to meet the demand of your work environment and providing proven, reliable products and exceptional technology to simplify the alignment and measurement needs you have.
Keeping the maintenance process simple and safe is key.  Unfortunately, the opposite can lead to serious injury, loss of money and sometimes death. The West Australian newspaper reported this over the past weekend. "A Chinese worker at a lithium plant owned by West Australian-based miner Galaxy Resources has died after being injured during maintenance at the factory.
In a statement to the Australian Securities Exchange on Tuesday, Galaxy said that the employee at the Jiangsu Lithium Carbonate Plant in China's east had died from injuries suffered on November 22 when a blocked fibreglass pipe ruptured in the sodium sulphate crystallisation area."
Our products are easy to use, simple, and don't require a lot of set up or time. Our patented reflected laser beam technology makes our tools 20 times more accurate than any other laser alignment system on the market. The less time you have to spend performing maintenance, the more time you can commit to performance and operations.