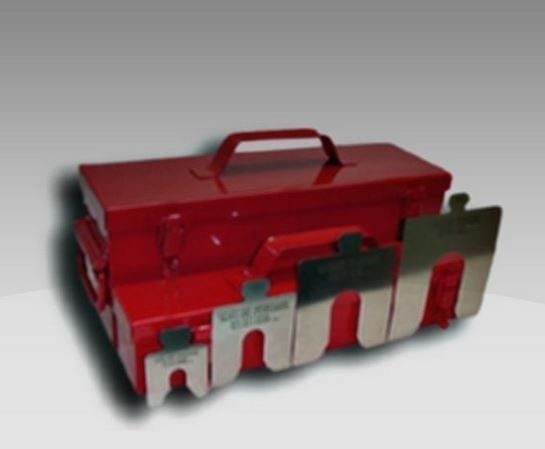 Shims are used in a variety of industrial and construction settings, and are essential for adjusting spacing and alignment on pulleys or between machine components. It may be tempting to cut corners by using cheap or improvised shims, but it will be more cost effective in the long term to use high-quality materials. These are a few of the benefits of pre-cut, stainless steel shims.
Selection
Making your own shims in-house will result in a smaller selection of available sizes. This limited selection of shim thicknesses usually results in an alignment that is not as accurate as it could be. A limited number of thickness options will also likely cost more money, both in time as technicians try to make do and in preventable maintenance in the future.
Quality
Shims that are made in-house need to be carefully measured, cut, and then deburred. High-quality, pre-cut shims are manufactured to exacting standards and delivered ready to use.
Time
Manufacturing high-quality shims by hand is tedious and time-consuming work. While your technicians or mechanics may be fully capable of manufacturing shims on demand, it is worth considering whether that is the best use of their time. Most companies find that a cost analysis reveals it is more affordable to purchase pre-cut shims while having specialized employees focus on tasks that cannot be easily outsourced.
Safety
Hand-cutting and refining shims frequently results in employees suffering minor cuts or other injuries. The time lost for first aid treatment and paperwork, as well as the risk of infection or other complications, prompt many companies to conclude that it is better to order pre-cut shims than to have employees producing them in-house.
Seiffert Industrial offers pre-cut, 304 stainless steel leveling shims in a variety of sizes and thicknesses that are sure to meet your needs. Whether you need to shim doors, pulleys, or other components, our high-quality alignment shims are strong enough to last for many years. We also offer pre-made shim kits to get you started quickly. Contact us today at 972-671-9465 to learn more about our alignment shims or to place your order.