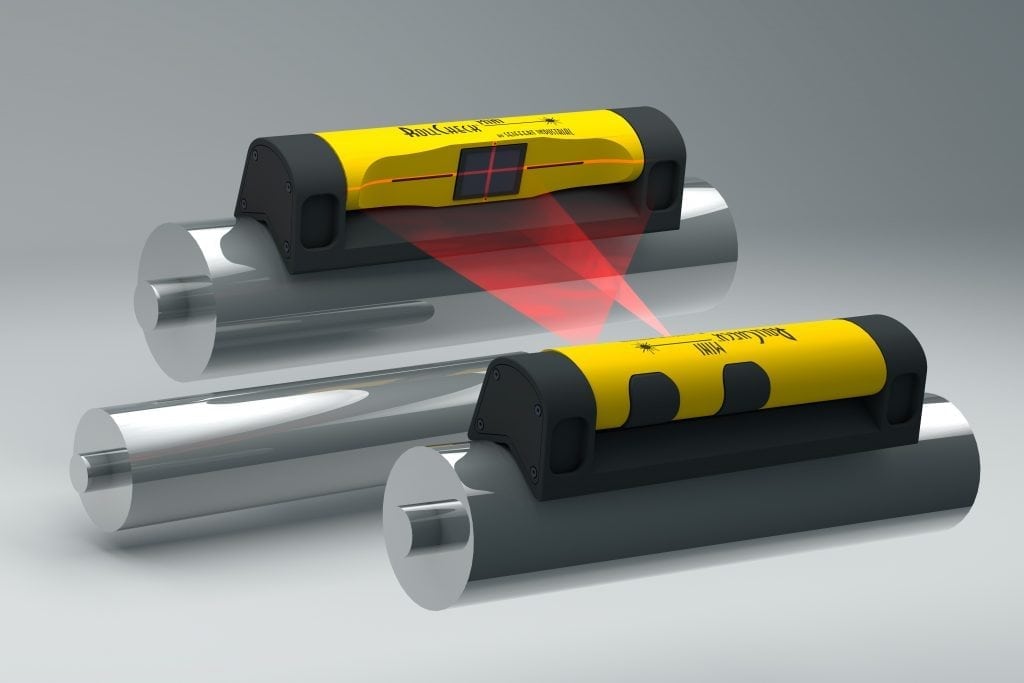 In the intricate world of machinery, precision is a game-changer. Whether you're navigating the sprawling factories of the industrial world or diving deep into the niches of the aerospace market, alignment matters. Just as the planets need to align for a solar eclipse, the rolls in machines have to be impeccably aligned for optimal performance. When we talk about roll alignment, there's more to achieve optimal results. Here's a look at three state-of-the-art pulley roll alignment systems that are revolutionizing the way industries operate.
The Powerhouse: RollCheck MAX
Imagine wielding the strength of a green laser diode technology that's a whopping 10x brighter than the conventional red laser. That's the RollCheck MAX for you! Designed especially for the heavyweights – the medium to large machines – this laser alignment tool is all about providing accurate visual alignments without the fuss.
No more exhausting trial and error adjustments leading to loss of time, output reduction, and (let's face it) those dreaded scraps. The patented reflected laser beam technology ensures maximum angular resolution. This means that when the RollCheck MAX projects its laser line from its transmitter to the reflector mounted on the roll you're looking to align, you'll know in an instant if the alignment is spot on.
What's more, this system is a dream for those who value simplicity. Even if you're a newbie, you'll feel like a seasoned pro! One person, a couple of minutes, and voila – alignment done. Plus, with a durable carrying case, you're all set to go.
The Swift Saver: RollCheck Green Laser Roll Alignment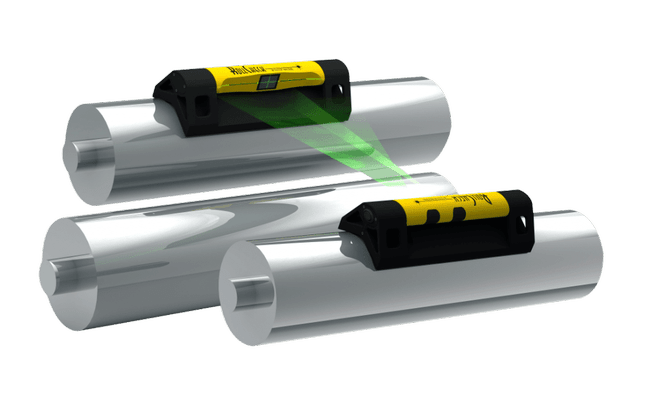 Need to replace rolls quickly? The SX-5150 RollCheck Green has got your back. Operating with the brilliance of green laser technology, it's not just any alignment tool; it's 10 times brighter than its red laser counterparts.
The RollCheck Green uses the magic of reflected beam technology. When this tool projects its laser lines from a reference roll onto a reflector unit and back, you'll instantly know if your rolls are parallel. No more guesswork!
And here's the cherry on top: its compact design means that it's always ready for action, whether on the go or tucked away in tight spaces. Whether you're aiming for shots up to 10 feet long or striving to ramp up your production, this tool is your trusty sidekick.
The Little Giant: RollCheck MINI Laser Roll Alignment Tools
Don't be fooled by its name. The RollCheck MINI might sound dainty, but it packs quite a punch! Tailored for process rolls during replacement operations, this laser roller alignment system uses patented reflected laser beam technology for accurate visual alignments.
From its transmitter, two red laser lines glide to the Reflector on the roll you're adjusting. And, just like its siblings, you'll get instant feedback on alignment, both vertically and horizontally. And guess what? It's perfect for crowned rolls too.
Compact, durable, and designed for utmost efficiency, the RollCheck MINI promises to be the ideal tool for efficient roll maintenance. Say goodbye to tedious trial and error adjustments!
About Seiffert Industrial: A Legacy of Precision and Innovation
When Bill Seiffert, with a legacy as the national sales and product manager for a leading laser manufacturer, founded Seiffert Industrial back in 1991, it was with a vision to revolutionize the laser alignment world. Holding patents like the Pulley Partner® and the RollCheck®, our company has remained at the forefront of simplifying laser alignment and measurement needs. If there isn't a solution out there, they're ready to customize or even invent a new one.
From belt tensioning tools, pulley alignments to stainless steel alignment shims and bearing heaters, Seiffert Industrial remains committed to ensuring the efficiency of businesses worldwide.
Whether you're in the oil and gas sector, manufacturing, pulp, paper, or steel markets, the importance of precise alignment cannot be overstated. With cutting-edge tools designed for various needs, businesses now have the power to ensure optimal performance and longevity of their machinery.
To learn more about which laser alignment tools would best suit your company, contact us.