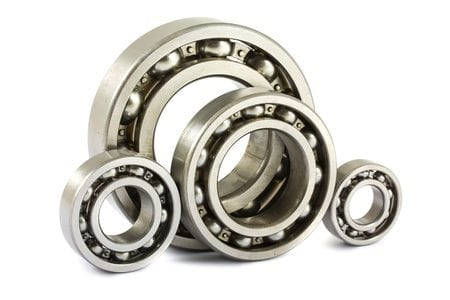 You rely on the bearings in your crank-driven equipment to keep everything turning smoothly. When bearings wear out prematurely, it can reduce the efficiency of your equipment and ultimately cause costly breakdowns. As such, it's in the best interests of your operation to install bearings properly the first time so that they last as long as possible.
We've designed our cone-mounted bearing heaters to make bearing installation quick and easy. These tools use electromagnetic induction to heat the inner race of a ball bearing to prepare it for installation. Their conical structure allows them to accommodate bearings in a variety of diameters, and they're portable enough to be used when servicing equipment just about anywhere. They also require no specialized training courses to use. Some models even have thermostats that effectively make it impossible to accidentally overheat bearings.
Once the bearing is heated to the proper temperature, just install it on the crankshaft and you're done. Thanks to the crankshaft heater, your bearings will spin freely and resist wear for much longer than they would otherwise. By increasing the longevity of your bearings, you'll recoup your investment in this handy, easy-to-use tool in no time.
To learn more about our cone-mounted bearing heater and see this tool in action, check out the video below! And for more information about this or any of the other products and services we offer at Seiffert Industrial, give us a call today to speak with a representative.