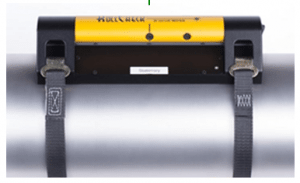 For routine maintenance tasks, laser alignment tools like the Pulley Partner can come in handy on a regular basis. For other types of equipment maintenance, however, you may only need to use the tools at Seiffert a handful of times each year. If this is the case, you may be understandably hesitant to invest in a piece of equipment that will spend most of its life sitting on a shelf. But that shouldn't prevent you from conducting the important maintenance tasks that keep your operation running smoothly.
That's why we also offer equipment rental services for all of the tools at Seiffert Industrial.
Before renting a product to a customer, we'll test and maintain it to make sure it's working properly and ready to be put to work. This way, you can get accurate, effective industrial maintenance tools whenever you need them.
Need to realign the rollers in your manufacturing line? We've got a tool for that. Need to quickly test for and correct crankshaft deflection in a piece of heavy equipment? We've got a tool for that too. From pulley alignment to belt tensioning and bearing installation, we have the tools you need to accomplish a wide variety of maintenance tasks, all at affordable rental prices.
You can learn more about all of the products we offer in the downloadable spec sheets located on this page. And for more information about rental pricing and availability, you can contact us online or give us a call at our toll-free number today!